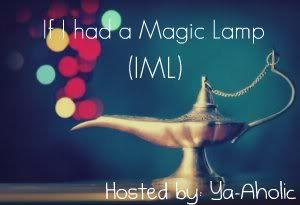 So this is a meme hosted by me (Ya-Aholic)
I'm going to run it every Friday, BUT you can run it any day you like. (:
It's called If I had a Magic Lamp or for short IML.
For IML you will post that if you had a magic lamp what would you wish for? It can be anything from meeting your favorite author, wishing you had a book way before it was released, or well anything!
You can do any amount of wishes you want, I am gonna stick with the traditional 3, but feel free to do one or a hundred either way!
It doesn't have to be book related..but since I'm a book blogger the majority of mine will all be book related! So go ahead and grab the button (on sidebar) and join if you want, if not that's fine Im just doing this for fun!
That's the basics of IML, you can do it however you want though of course, as long as it's still the same Wish thing and such and you give me credit. (: Click in next Friday for another IML! (:
Grab the button!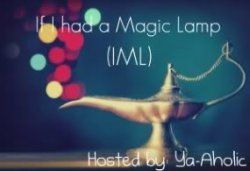 My first wish
would be to have my own kindle....This wish is actually coming true soon! I am (hopefully) ordering one tomorrow! I currently use my mommas kindle, which is fine, but it would be nice to have my own that I could stock up a bunch of my books in (:
My second wish
would be to have one of the Page light up devices by LightWedge!!!! That way I can read in the dark easily and just light up the page, not my whole room!(: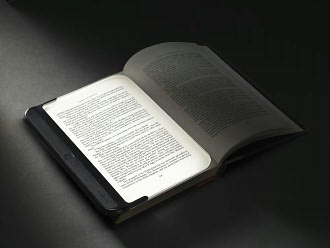 My third wish
would be to have room for a nice pretty desk in my room...but alas..I do not have enough room ):
Well that's it for this weeks If I had a Magic Lamp!! What would you wish for if you had a magic lamp ?(: