Girl behind the blog
Welcome! My name is Haley, I'm a 27 year old book-aholic. I'm a book reviewer for the RiverTalk Newspaper. I love reading YA, NA, and adult paranormal mostly, but I do go into other genres on occasion. If you want to talk more one on one about books, please don't hesitate to contact me on facebook or twitter, I love making new bookish friends!
Current Giveaways

Come back soon!
Rating system
1 star:

Wasn't my cup of tea

2 stars:

It was okay

3 stars:

Was an enjoyable read

4 stars:

Enjoyed this termendously

5 stars:

Wow, perfection, I'm in love
Hey everyone! So if your my friend on facebook, you might had noticed I said I was going to do my IMM on video this week, well I went out and bought a new webcam...and attempted to do an IMM video about 654546 times, and each time I uploaded it to Youtube, it would end up choppy, or the sound would go away, SO I am going to try again next week and hopefully I will have more time to get it all figured out !(: ANYWAYS, I got some awesome books last week, and here they are.
Books I bought:
Books I got for review: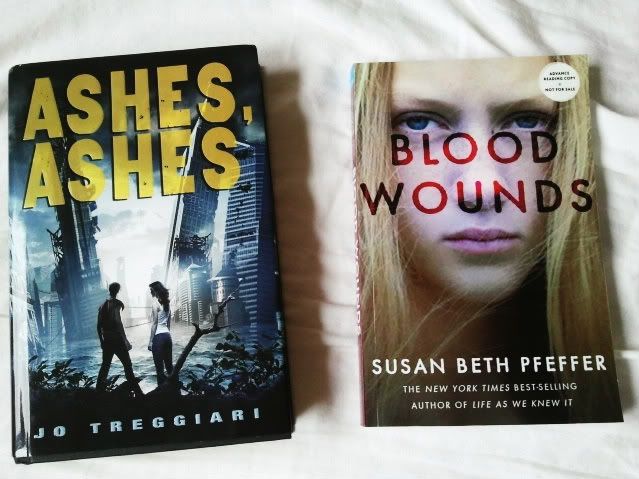 Ashes, Ashes
by Jo Treggiari
Blood Wounds
by Susan Beth Pfeffer
Book I got as gift: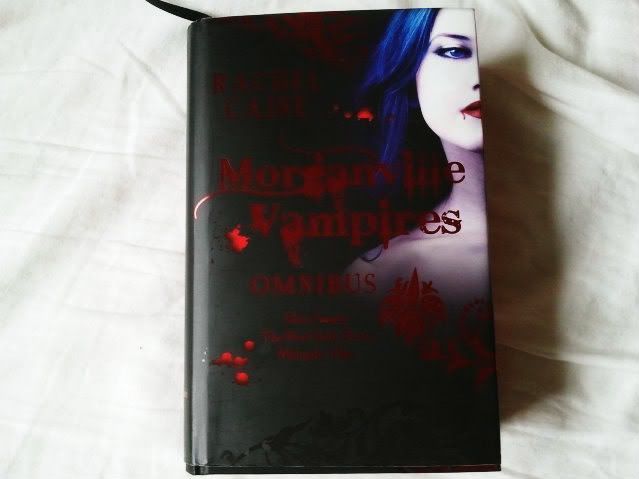 Morganville Vampires
by Rachel Caine.
Thank you Donna from
Book Passion For Life
!!! Donna is the first one to get me a book from my RAK wishlist, and since she is super awesome she sent me the UK version instead of the US one (the link goes to the US version). The UK version, has a much prettier cover, is hardback, and comes with the first 3 books instead of just the first 2!! Thank you thank you thank you Donna!! You are such a sweetheart(:
Books I bought, and got signed for YOU guys to do a giveaway in the future with:
For you guys I bought
Everlasting (Immortals #6)
by Alyson Noel, this book is signed, and will also come with some swag items.- This giveaway I will be posting in the next couple weeks, it will be US only.
SWAG Items I got:
-
Audition
bookmarks from Stasis Ward Kehoe, all signed.
-An awesome giveawy with the Elemental bookmarks will be coming soon!(:
Well, that's all I got for in my mailbox, sorry again for how late this is. What did you get in your mailbox?(: