Girl behind the blog
Welcome! My name is Haley, I'm a 27 year old book-aholic. I'm a book reviewer for the RiverTalk Newspaper. I love reading YA, NA, and adult paranormal mostly, but I do go into other genres on occasion. If you want to talk more one on one about books, please don't hesitate to contact me on facebook or twitter, I love making new bookish friends!
Current Giveaways

Come back soon!
Rating system
1 star:

Wasn't my cup of tea

2 stars:

It was okay

3 stars:

Was an enjoyable read

4 stars:

Enjoyed this termendously

5 stars:

Wow, perfection, I'm in love
As with most writers, I have a day job (actually two)—one as an elementary music teacher, the other as a childrens music coordinator at a local church. At school this fall, we started a green screen project in which the kiddo's create and design their own music video. Our fourth grades also started a class blog, and I'm in charge of helping them with their posts. I'm amazed at how well they are doing. For the first time, many of our children realize they have a voice ... there opinion matters.
My daughter, Kate, is a freshman and the University of Alabama (roll tide!) and my son is finishing high school a year early and headed off to college next fall. I'm trying to convince myself that I'm way too young to suffer from empty nest syndrome! :-)
I know writers are notoriously known as cat people, but I have two dogs, Lucy, a very co-dependent hound that we rescued as a pup, and Charlie, a through-and-through farm dog. Charlie's some sort of shepherd/retriever mix and can jump so high that his back paws come to my shoulder. When his oversized ears stand up, he looks like a dingo. I'll often work out plotholes or problems with the manuscript by walking the dogs through the neighborhood.
I really don't like to watch TV, but I do make exceptions for So You Think You Can Dance and when Kate's home we watch Gilmore Girls like there's no tomorrow. I have quite a few YA writer friends that have offered to send me their first season of Vampire Diaries (the favorite show among the YA writing community
J
), but I refuse, fearing I'll like the thing and then not have time to catch up and watch the rest of the seasons.
I'm a chronic re-reader. Seriously, if there were a twelve-step program, I'd be enrolled. If I love a book, I don't just re-read it once. I'll re-read it ten to twenty times. You know when I've loved a book by the broken spine and dog-eared pages that mark my favorite passages. I used to carry my favorite books in the trunk of my car, but this year I got a kindle for Christmas, and so now I carry hundreds of books in my purse. Trust me, sometimes it's not a good thing. Especially when I'm at a meeting and I have the most unholy temptation to put the kindle in my lap and read instead of listening to the speaker. I marvel at writers who claim they don't like to read. To me, that's like saying you love to swim but don't like the water.
Lastly, every year I try to go on some sort of an adventure. This year, a writing buddy and I hope to head to Canada to do some research for a storyline I'm working on. I'll be sure to let you know how that goes!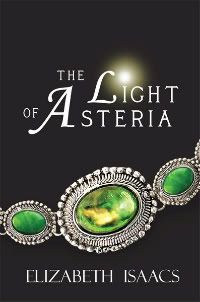 If Nora Johnson hadn't been on campus that day she would have never known her true destiny. Helping her friends move into the dorm that she wanted to call home, Nora accidentally collides with mysterious stranger Gavin Frey. His very first touch sends flames through her heart. The world seems different-something within her has changed.
Nora tried to resume her mundane life, but she is now consumed with the one whose very presence ignited her soul, the one with eyes of emerald. Nora soon learns that an energy buried deep within has been unleashed. She now wields unimaginable power and has become Gavin's source, his strength.
Her newfound joy is shaken when she discovers that Gavin is not who he appears to be, and she has been thrust in the middle of a war of mythical proportions. Negativity has allowed all things evil to flourish, the earth is under siege. The fate of creation hinges on the power within her heart. Will she be strong enough to survive?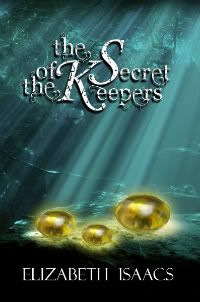 Life for Nora couldn't be better; she has married the man of her dreams and loves living in the pristine land of Kailmeyra.
That is, until the darkness threatens her perfect world.
Now are is upon the land. She and Gavin must strengthen their clan and prepare to fight. But the enemy has an ally–one that not only wields power, but holds knowledge of the ancients' secrets. Secrets that could destroy creation itself.
As the darkness grows, doubt seeps in … protectiveness hinders progress … and the unthinkable comes to pass.
bewildered and alone, Nora shoulders the responsibility of leading an entire race to war. As she struggles with decisions that seem impossible to make, she is haunted by one choice.
"No one has ever doubted that you would die for those you love. The question then becomes … would you live?"
Here are

two giveaways

I have going on where YOU could win a paperback copy of The Light of Asteria First one HERE, Second one HERE. Both international!
Want to win an Ebook copy of The Secret of the Keepers (book #2)!?!?
All you have to do is comment on this post and you are entered! :D